Are you ready to add a splash of color to your favorite cartoon characters? We have curated a list of Cartoon Color by Number Coloring Pages that will bring joy to kids. Simply click on the links below to access the printable coloring pages and start your colorful adventure.
1. Bluey
Join Bluey, the lovable and energetic Blue Heeler puppy, on exciting adventures as you color this playful and spirited character. Don't forget to use a bright blue for his coat: Bluey Color by Number Coloring Page
Did you know that "Bluey" is an Australian children's television series that has become a massive hit worldwide? It follows the adventures of the six-year-old Blue Heeler puppy named Bluey and her family, who always find creative ways to have fun together.
2. Pikachu
Embrace the electric cuteness of Pikachu, the iconic Pokémon, as you color its yellow fur and red cheeks. Get ready to catch 'em all with this delightful page: Pikachu Color by Number Printable Coloring Page
Pikachu, the beloved mascot of the Pokémon franchise, was designed by Atsuko Nishida and first introduced in the Pokémon video games. The combination of two Japanese onomatopoeic sounds forms its name – "pika," imitating the sound of an electric spark, and "chu," emulating the sound a mouse makes.
3. Numberblocks
Dive into the world of numbers with the Numberblocks! This educational coloring page teaches children about numbers while they have fun coloring these friendly and colorful characters: Numberblocks Color by Number Coloring Page
"Numberblocks" is a popular British children's television series that introduces children to basic math concepts in a fun and engaging way. Each Numberblock represents a number, and when they join together, they form different numbers, helping kids understand number relationships.
4. Gabby's Dollhouse
Step into Gabby's Dollhouse and meet her adorable and imaginative cat friends! Use a mix of colors to bring these charming feline characters to life: Gabby's Dollhouse Color by Number Coloring Page
"Gabby's Dollhouse" is an animated series that follows the adventures of Gabby and her magical dollhouse. Inside the dollhouse, the cats come alive and embark on imaginative journeys, teaching kids valuable lessons about creativity and problem-solving.
5. Roblox
Enter the virtual world of Roblox and unleash your creativity as you color characters and objects from various games. Get ready for an exciting pixelated adventure: Roblox Color by Number Printable Coloring Page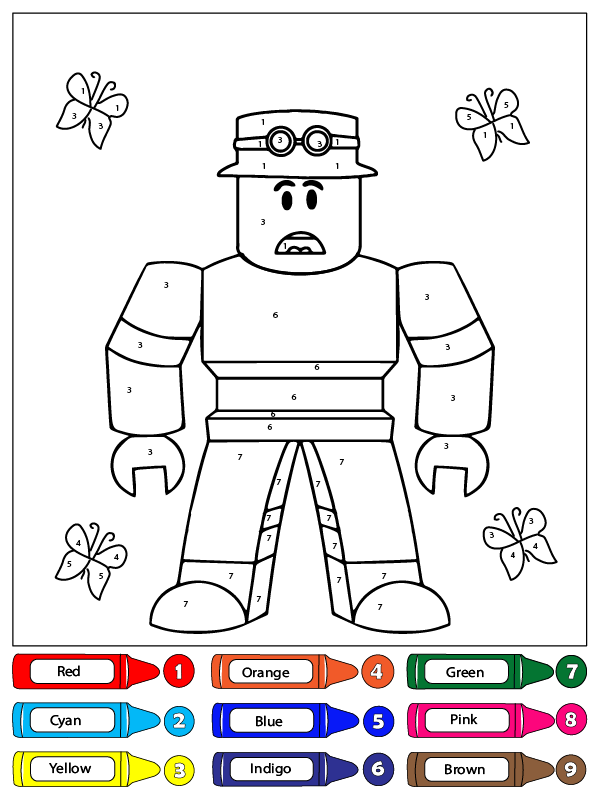 Roblox is a massively popular online gaming platform that allows users to create and play games created by other players. With millions of games available, players can explore various virtual worlds and let their imaginations run wild.
6. SpongeBob
Dive under the sea to Bikini Bottom and meet SpongeBob SquarePants! Color the cheerful sponge and his friends in this delightful underwater scene: SpongeBob Color by Number Printable Coloring Page
SpongeBob SquarePants, created by Stephen Hillenburg, has been entertaining audiences for decades. It is one of the longest-running animated series and has become a pop culture phenomenon, beloved by fans of all ages.
7. Paw Patrol
Join Ryder and the Paw Patrol pups on their heroic missions! Use bold colors to bring these brave rescue dogs to life and save the day: Paw Patrol Color by Number Coloring Page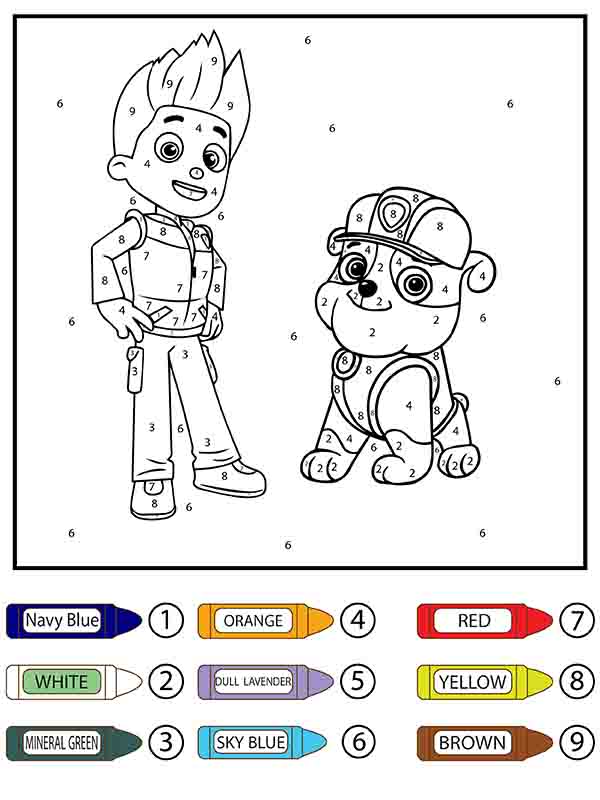 "Paw Patrol" follows a group of rescue dogs, each with unique skills, as they work together to protect Adventure Bay. Led by a tech-savvy boy named Ryder, the Paw Patrol always finds a solution to any problem that arises.
8. Sonic the Hedgehog 
Get ready for a speedy adventure with Sonic the Hedgehog! Use vibrant colors to capture the excitement of this iconic video game character: Sonic the Hedgehog Color by Number Coloring Page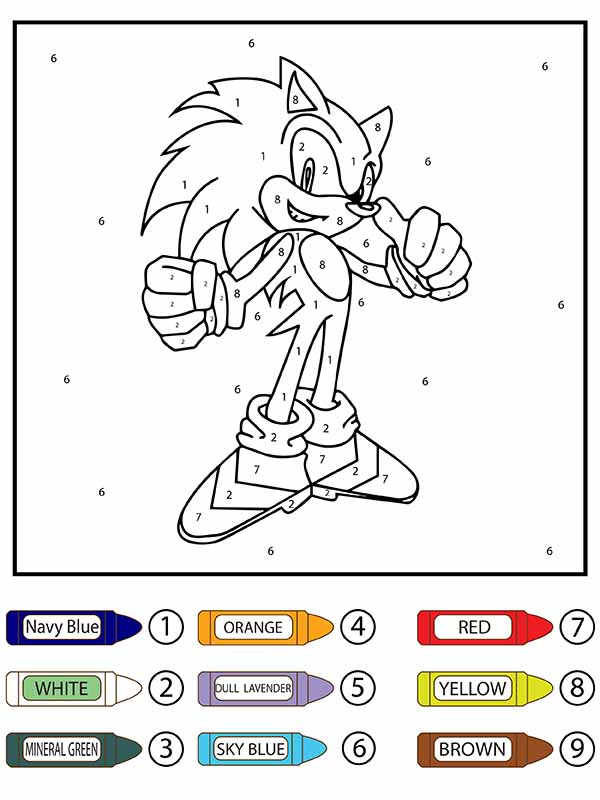 Sonic the Hedgehog is Sega's mascot and is known for his incredible speed. The blue hedgehog has been racing through video games since 1991, and his adventures have captured the hearts of gamers worldwide.
9. Hello Kitty
Enter the adorable world of Hello Kitty! Use pastel shades to color this sweet and charming character in her signature style: Cute Hello Kitty Color by Number Coloring Page
Hello Kitty, created by Sanrio, is a global icon and a symbol of kawaii (cuteness) culture from Japan. With her red bow and simple design, she has become one of the most recognizable characters in the world.
10. Peppa Pig 
Join Peppa Pig and her family for some fun and laughter on their adventures. Color this lovable piglet and her friends with bright and cheerful hues: Peppa Pig Color by Number Coloring Page
Peppa Pig, a British animated series, revolves around the adventures of Peppa, a lovable pig, and her family and friends. The show has become a favorite among young children and is known for its wholesome and educational content.
Choose your favorite characters, grab your coloring tools, and enjoy a delightful coloring experience. These Cartoon Color by Number Coloring Pages are sure to provide hours of fun and creativity for everyone! Enjoy a fun coloring adventure with Cartoon Color by Number Pages featuring beloved characters. Let creativity flow!